A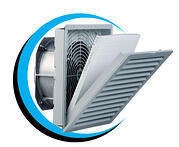 longside profiles of industry leaders such as John Olesen, Chief Specialist, Vestas and James Dehlsen, Co-founder, Clipper Windpower Inc., Pfannenberg was recognized in the April Issue of Windpower Engineering as a 2010 Leader in Wind Energy.
Pfannenberg's page 71 profile included information about the company and products used for the wind energy sector - Filterfans® and DTS Series Cooling Units for electrical enclosures and POL Series Aviation Obstruction Lights. Also included in the April issue was an advertisement from Pfannenberg's 2010 campaign on page 51.
Click here to learn more about our Thermal Management products!