Pfannenberg PATROL product line offer modern, visual and audible signaling devices to satisfy both requirements of

the

American Bureau of Shipping

and the

Marine Equipment Directive

.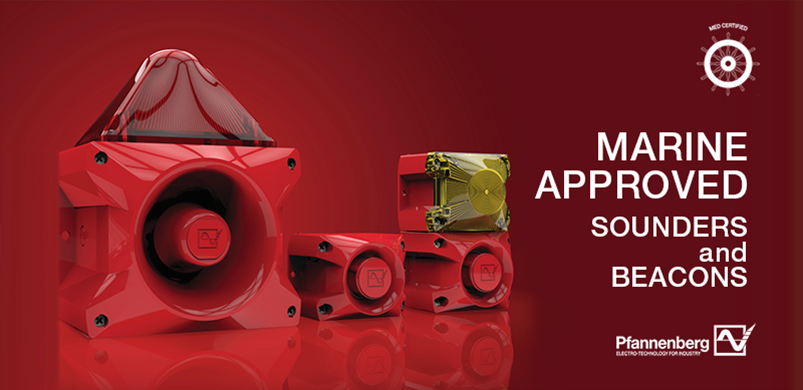 Emergencies aboard boats require immediate action, whether they are man overboard, generator failure or fire. To insure timely warnings of such events, visual and audible alarms need to offer
superior coverage in rugged, weatherproof designs. Additionally, providing unique, distinctive boat warning for different events can allow the crew to react more quickly and more effectively.
What is the MED Marine Approval?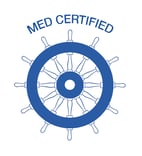 The MED Mark of Conformity confirms that a product or piece of equipment is approved for use on board for European ships and ships of countries which agreed to apply to the Marine Equipment Directive 96/98/EC. This is sometimes referred to as the 'wheel mark' and also known as M.E.D/MED approval or certification. It provides confirmation that the equipment or product is suitable for Marine Industry use.
All approved and authorized products are stored in the MarED database which contains information about all authorized devices. Products are tested by an independent third party, for use in the marine environment before being granted an approval certificate.
Pfannenberg is proud to be one of the few companies to get the European Marine
Equipment Directive (MED) Certification, recognizing the quality of our Marine fire alarm systems.
This certification is also valid in the US with the Mutual Recognition Agreement (MRA) for testing and approvals according to the 96/98/EC Directive.
Our MED Certified visual and audible devices

Pfannenberg offers an extensive range of products and solutions designed specifically to withstand the standards of the Marine Industry. Our PATROL sounders and beacons are MED certified by Germanischer Lloyd (a Notified Body under the terms of the MED) who has confirmed that these products meet the requirements of the directive.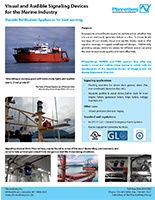 You can rely on Pfannenberg whenever you need fire protection alarm devices for ship and marine applications. Our Visual and Audible Signaling Devices for the Marine Industry features:

Non-metallic and corrosion-resistant housing
(4X / IP 66 rated).



Multiple tones and separate control of horns and strobes for the best boat safety.
Click here to view our
Marine Industry Datasheet.
Click here for more information about MED certification and to discover our certified signaling devices.
---
Pfannenberg, Inc. is a global manufacturer of Signaling Technology, Thermal Management, and Liquid Cooling Solutions.
Pfannenberg is proud to provide solutions as a single source to its customers. Our business philosophy – Protection for man, machine and the environment.