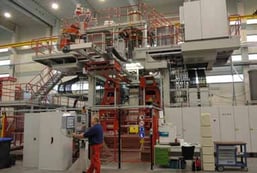 The development of Industry 4.0 in machine processes will increase automation and process safety, data exchange through the industrial Internet of Things (IoT), big data and data analytics.
This new trend brings new challenges for companies as safety now also depends on the proper functioning of electronic components and systems. Pfannenberg's Signaling Solutions consequently reduce the risk of system failure thanks to documented statistical data, self monitoring, and process fault reporting.
SIL TO MEASURE SAFETY SYSTEMS PEFORMANCE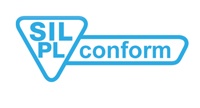 SIL or Safety Integrity Level is the target statistical representation of the reliability of a Safety Instrumented System (SIS). In order to achieve the target SIL rating, all components of the SIS must realize the target SIL. There are four integrity levels associated with SIL. The higher the SIL level, the lower the probability of failure on demand for the safety system and the better the system performance.
To support the safety goals of machinery and processes that strive to comply with SIL, all risks must be adequately mitigated. Even after all possible design criteria and complementary safety barriers are considered, a risk gap may still remain for many circumstances. In such situations, a signaling solution will help narrow the risk gap.
Systems that require SIL signaling are generally divided into two application categories: machinery alarms and process alarms.
Machinery Alarm Systems

> Startup Alarms
> Failure Alarms
> Muting Alarms (for situations where the safety barrier is temporarily disengaged such as for set-up or maintenance)



Process Alarm Systems

> Alarm systems for toxic gas leaks or chemical spills
> High pressure and temperature situations
> High voltage situations
> Chemical vapor recovery systems
> Natural gas pipeline, supply, and transport systems
> Hazardous substance handling
PFANNENBERG SIL COMPLIANT SIGNALING SOLUTIONS
For many years Pfannenberg has provided SIL 1 and SIL 2 compliant signaling technology for harsh industrial environments. Equipped with the key safety data, the sounders and flashing lights can be integrated in the safety concept of machines and plants without any problems.
Pfannenberg SIL Conform Signaling Devices:
Series DS 5-SIL and DS 10-SIL
Robust multi-tone sounder for audible alarm and warning, even in harsh environments
Self-monitoring relay contact closure permits remote notification or system lockout in the event of malfunction
Nominal 105 dB (A) or 110 dB (A) SPL
Cast aluminum housing
31 alarm tones with 4 stages
Weatherproof construction: IP 66, IP 67
Series PMF 2015-SIL
High-visibility flashing xenon strobe beacon with either bracket mounting or direct surface mounting

Self-monitoring relay contact closure permits remote notification or system lockout in the event of malfunction
Up to 200 cd light intensity (clear lens)
10 Joules flash energy
60 flashes per minute
Surface mount or bracket mount
Weatherproof, IP 55 construction
Series Quadro F12-SIL
High-visibility flashing xenon strobe beacon for direct mounting, particularly for machinery safety requirements

Self-monitoring relay contact closure permits remote notification or system lockout in the event of malfunction

Up to 118 cd light intensity (clear lens)
10 Joules flash energy
60 flashes per minute
Rugged, polycarbonate construction
IK 08 rated impact survivability per EN 50102
Flash tube secured by steel clamp for durability
Weatherproof, IP 66, IP 67 construction
---
SIL visual and audible signaling devices from Pfannenberg can help protect personnel from dangerous and life-threatening situations and narrow the risk gap associated with hazardous process systems and machinery. Download the Data Sheet: Signaling Solutions for SIL Requirements