Do you have a need for liquid cooling? Do you have an old chiller that needs to be replaced? Are you unsure of your liquid cooling options? We are here to help!

Correctly sizing a chiller is crucial on many points. An undersized chiller will never be able to properly cool your application while an oversized chiller will be inefficient due to excessive power consumption.
You can start by referencing our Chiller Sizing Guide, but if this is not enough to help you choose the best option for your application, you can use our new Chiller Quote Request Form. We've created this new web form to allow you to easily enter detailed information about your project, connecting you directly with one of our chiller experts.
---
Pfannenberg is your expert source for liquid cooling products and helping you choose the correct chiller. We offer packaged chillers from fractional tonnage to over 30 ton. Need more capacity? We can talk about a modular design using multiple chillers. We can also offer installation and commissioning of your new Pfannenberg Chiller.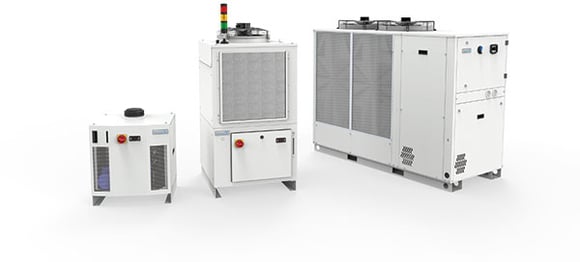 >> Click here for more information about Liquid Cooling Solutions!