Don't miss ProFood Tech 2017 which will take place in Chicago, IL from April 4-6, 2017, bringing together more than 10,000 Food and Beverage Professionals from all across the globe!
---

---
At ProFood Tech 2017 you will discover our latest Thermal Management Solutions dedicated to the Food and Beverage Industry.
Pfannenberg is a global manufacturer of products and solutions to keep critical plant operations online and personnel safe. Our product line includes:
Thermal management of enclosure electronics
Liquid cooling with industrial chillers for machinery
Signaling devices for industrial safety & efficiency
Pfannenberg will be featuring our PWS water cooled enclosure cooling products in a simulated washdown & harsh environment, our stainless steel packaged chillers and have a demonstration setup of our most popular visual and audible signaling devices for workplace safety.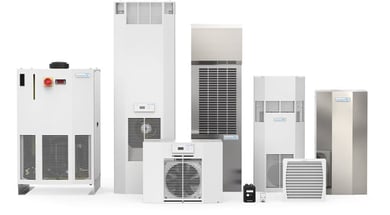 Pfannenberg is proud to participate in the continual improvement of applications and processes within the different food and beverage industries. Our Solutions are used by OEMs and End Users throughout the world to supply equipment for increased energy savings.
In harsh environments involving high temperatures, wash-down requirements, heavy particulates or the presence of chemicals capable of damaging components (NEMA 4 or 12 environments), ambient air must be kept out of the enclosure. We have products that are specifically designed to address these issues and keep your equipment up and running.

Be sure to stop by

Booth #1847

at ProFood Tech to learn more about our products!
---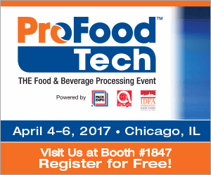 Powered by PACK EXPO, Anuga and IDFA.

Click here for more information about ProFood Tech 2017.
Want a FREE Pass to attend ProFood Tech? Click Here!