For three years out of four, Pfannenberg Incorporated has been listed by Buffalo's Business First as one of Buffalo's 50 fastest growing companies.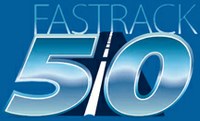 The company posted annual sales of $75 million worldwide for the past year, and grew 68.4% in the past 3 years in the United States. No doubt adding to the company's recent growth are the current release of a new product catalog, the development and release of a new thermal management sizing software application, newly-designed top-mounted cooling units with a patented condensate management system, and six new DTS 3000 Series cooling units with Btu/hr ranges from 5 - 7,000 and 9 - 12,000, available as indoor, outdoor or stainless steel / washdown models, all in a variety of voltages.
Pfannenberg's Lancaster, New York location engineers and produces products such as filterfans, cooling units, enclosure heaters, air water heat exchangers, chillers, hydrostats and thermostats- all used for thermal management and electrical enclosure cooling. By keeping electronics in cabinets (or enclosures) from overheating, Pfannenberg provides an invaluable service to companies, helping to keep their machinery and operations consistently running. Pfannenberg's end clients stretch over a wide range of industries - from wind energy, to food and beverage machinery, to industrial processes. By developing and producing products which are designed to save energy and other resources, Pfannenberg operates by their business philosophy - "Safety for man, machine and the environment."
Buffalo's Business First newspaper annually surveys and ranks growth of area businesses. Sales and employment figures were verified by Gaines Kriner Elliott LLP. Growth rate rankings were determined by a score based on percentage of growth in total sales and number of U.S. employees over a three-year period.
Click here to discover our product ranges!